---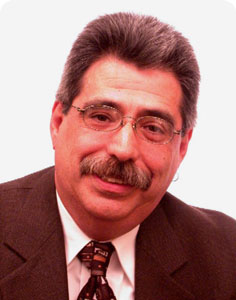 Michael P. Melendez, MSW, PH.D.
Professor
Chair, Clinical Practice Sequence
Simmons College
School of Social Work
300 The Fenway, Boston, MA 02115
Office: Room: P-404N
Phone: 617/521-3923
FAX: 617/521-3980
Email: michael.melendez@simmons.edu


Academic Degrees:
Ph.D.: Case Western Reserve University, Cleveland
M.S.W.: Boston University, School of Social Work
B.A.: University of Arizona, Tucson
Course(s):
409: Dynamics of Racism and Oppression
411: Human Behavior & the Social Environment
421: Social Work Practice I & II
424: Advanced Clinical Practice
442: Social Work Research 451: Leadership Skills for Social Work Practitioners
452: Leadership In Action for Social Work Practice
###: Clinical Social Work Practice with Addictive Disorders
###: Evidenced-based Practice with Addictive Disorders

Awards:
Greatest Contribution to Social Work Education, National Association of Social Workers- Massachusetts Chapter, 2006
The AIDS Action Spirit Award 2003
Excellance in Teaching Award, Boston University School of Public Health, 2000
Esteemed Professor- Centennial Commemoration 2000, Simmons College
Elizabeth Ramos AIDS Activist Award 1998- Latino Health Institute
Past President - AIDS Action Committee, Inc. Board
Past President- Latino Health Institute Board
President - Massachusetts Chapter National Association of Social Workers
Personal Statement:
When I began my career as a clinical social worker, I had only a vague notion that perhaps I wanted to teach at some point in my career. I thought my career would focus on simply providing psychotherapy. Since my graduation I have had a range of experiences as a clinical practitioner with children, adults and family. I have served on boards and provided leadership in program planning and quality assurance and written and conducted research. I have been part of innovative programs and national professional organizations in leadership position. Nothing I really imagine when I began in 1983. In 1988, an opportunity was presented to me to join the Field Education faculty and with this position the chance to teach a course I thought critical to excellent clinical practice on racism and oppression. That year convinced me that I wanted to pursue a career in academia. In 1989, I joined the faculty full-time and have remained ever since.
At the Simmons College School of Social Work, we strive to integrate a rapidly changing practice world with the soundest traditions of clinical social work. Our students are exposed to the current trends in practice (aging, criminal justice, ect) and the most current practice modalities (evidenced based interventions with trauma and addictions). We are a faculty that prides ourselves in being student centered. We are an institution that actively creates an environment that fosters collaborative and cooperative learning. We prepare our students to be competitive in today's market place.
Since 1988 I have had the opportunity to teach across the curriculum. I have been a Field liaison advisor, been the chair/coordinator of the Racism and Oppression course, have taught first and second year Research courses, Social Work Practice I and II, Advanced Clinical Practice, two electives focused on addictive disorders and Human Behavior and the Social Environment. While I am primarily lodged in the Clinical Practice Sequence it has been important for me to teach across the curriculum. It has facilitated my teaching and my ability to integrate the various components into student learning.
I have been the Chair of the Clinical Practice Sequence since 2007. My responsibilities in addition to overseeing the required practice courses, is to determine with the curriculum committee the range of practice electives. I continue to examine the changing nature of social work practice so as to provide training and education so that our graduates have the skills for beginning careers. I sponsored the institution of a required social work practice with groups' course. Many settings have turned to group work as an important clinical service with little training and experience. This is an important skill for beginning social workers to have. I have sought to provide a range of courses on modality: psychodynamic, narrative, cognitive behavioral and radical practice, and populations, child, teens, adults, those with severe and persistent mental illness to name a few. Given the current practice arena I have actively integrated into all courses material on evidenced-based practice so our graduates can be competitive in the job market. It is my responsibility to ensure that our coursework attends to the rich racial, cultural diversity within our society and to foster culturally responsive practice. Our goal is to train clinical social workers who are creative, flexible, adaptive and capable of complex thinking. We hope that our graduates have the ability to go from "case to cause". Our clinical social workers learn at what appropriate level to intervene and view social justice as an important responsibility for practice.
From 2000 to 2005, I was the Director of the Urban Leadership program. This new program was designed to foster leadership skills, in addition to traditional clinical social worker skills, and prepare social workers to have a voice in the wide range of practice situations and positions. Many of our graduates are rapidly given leadership positions. We felt it important that they be taught skills to make them effective leaders. We envision leadership to be a process and not a personal characteristic or an attribute of a formal position of power. We view leadership as a moral activity requiring initiative and a willingness to take risks. We teach individuals to be able to respond to adaptive changes required in today's practice world. The program has grown considerably over time. I am proud to have been part of the development of this program.
My practice and research interests have been an evolution. Originally I was trained as a child and family therapist focused on issues of child maltreatment. I worked a number of years at Judge Baker Children's Center and in a private practice. I became known for my expertise in culturally competent practice and was sought after as a trainer. Through my experience there I became interested in the impact of addiction and life threatening diseases, particularly HIV/AIDS, on families. I am actively involved in a number of community organizations, at the board and consultant level. I soon was sought after to provide organization development for social service nonprofits. For the past several years I have been a research associate for the Institute on Urban Health Research at Northeastern University focused on evidenced-based spiritually-oriented therapy. I have also been a senior consultant to two public sector women's treatment programs for addictions. Being in the practice field helps me to be aware of the challenges and current trends our students face. I feel fortunate to be a clinical social work professional. I have loved the work and people I have had the privilege of working with. I am grateful for the opportunity to foster the next generation of practitioners of a profession that I admire and am committed to.
Should you wish to explore your career goals please don't hesitate to contact me. I would be happy to answer your questions about the profession and our program.
Recent Publication
Amaro, H., Magno-Gatmaytan, C., Melendez, M, Corts, D., Arevalo, S and Margolin, A. (2010). Addiction treatment intervention: An uncontrolled prospective pilot study of spiritual self-schema therapy with latina women. Substance Abuse, Volume 31, Issue 2, April, 117 - 125.
Melendez, M. (2010). "HIV-Related Crisis Intervention and Counseling." In Poindexter, C. (Ed.). Handbook of HIV and social work: Principles, practice, and populations. (pp. 89-101). London: John Wiley & Sons, Inc.
Recent Invited Papers and Presentations
"Describing the Impact of Required Diversity Courses on Beginning Social Work Students." Development of Multicultural Competence." 2009 Annual Conference of the Society for Social Work and Research, New Orleans, LA, January 18. 2009.
Moderator for Session Number and Title: 132 Preparing the Next Generation: Are We Teaching What They Need to Know? 2009 Annual Conference of the Society for Social Work and Research, New Orleans, LA, January 18, 2009.
"Qualitative Findings of a Pilot Study of Spiritual Self Schema Therapy." Presented to the mental health clinical staff of Massachusetts General Hospital Charlestown Clinic. Charlestown, MA. April 16, 2009.
"Use of Evidenced Based Practices in Clinical Settings." Presented with B. Wharff, PH.D. LICSW to the Simmons College School of Social Work faculty. Boston, April 6, 2009
"Sustaining self when working with complex medical and cognitively challenged children." Presented to the Staff of the Carter School, Boston, September 3, 2008
"Current Dialogues on Diversity, Cultural Responsiveness and Clinical Practice." Presented to the Clinical staff of South Shore Mental Health Center, Quincy, June 11, 2008.
"Spiritual Self Schema (3-S) Therapy: A Pilot Study." Presented to the Doctoral Training and Professional Staff of the Institute on Urban Health Research, Northeastern University, April 10, 2008.
"Describing the Impact of Required Diversity Courses on Beginning Practitioners Development of Multicultural Competence." Presented to the Psychology Training program at the Massachusetts Mental Health Center, Boston, April 7, 2008.
"From Theory to Practice: Stages of Change Theory and Motivational Interviewing.": Presented to treatment staff of Entre Familia, Boston Public Health Commission. April 4, 11 & 25, 2008